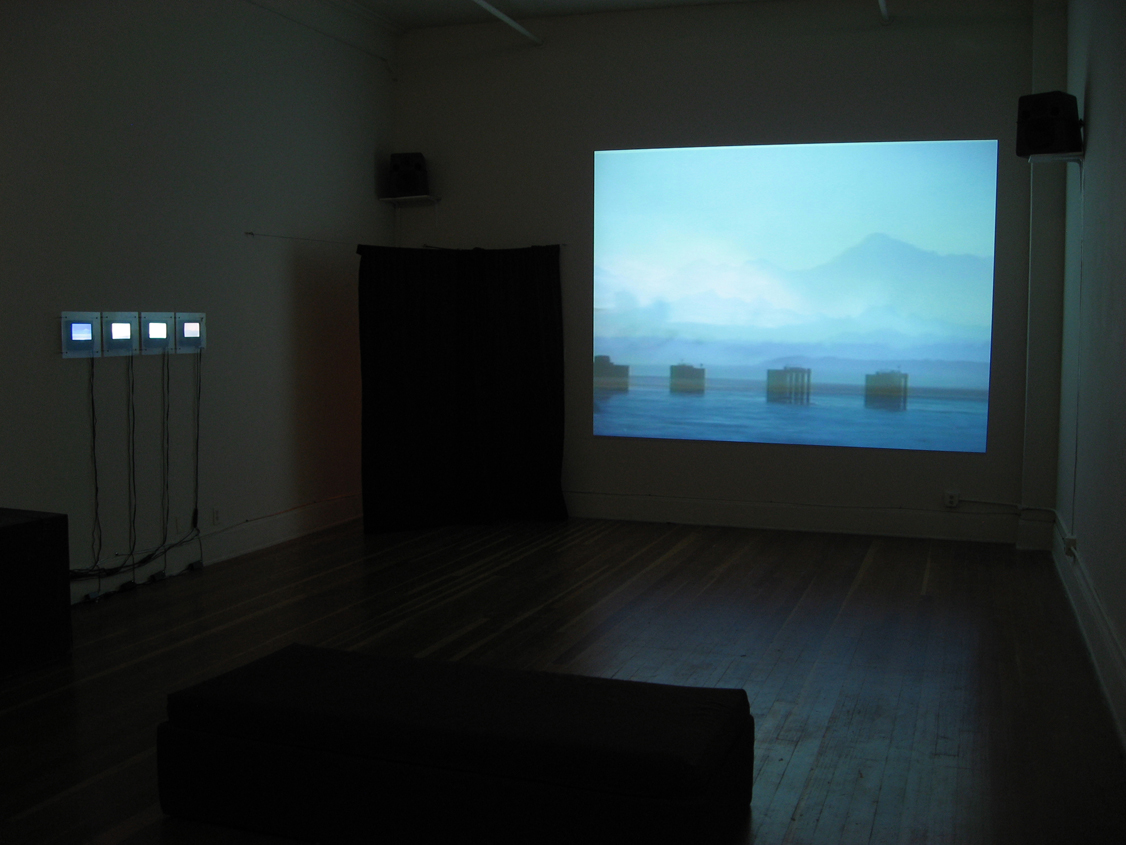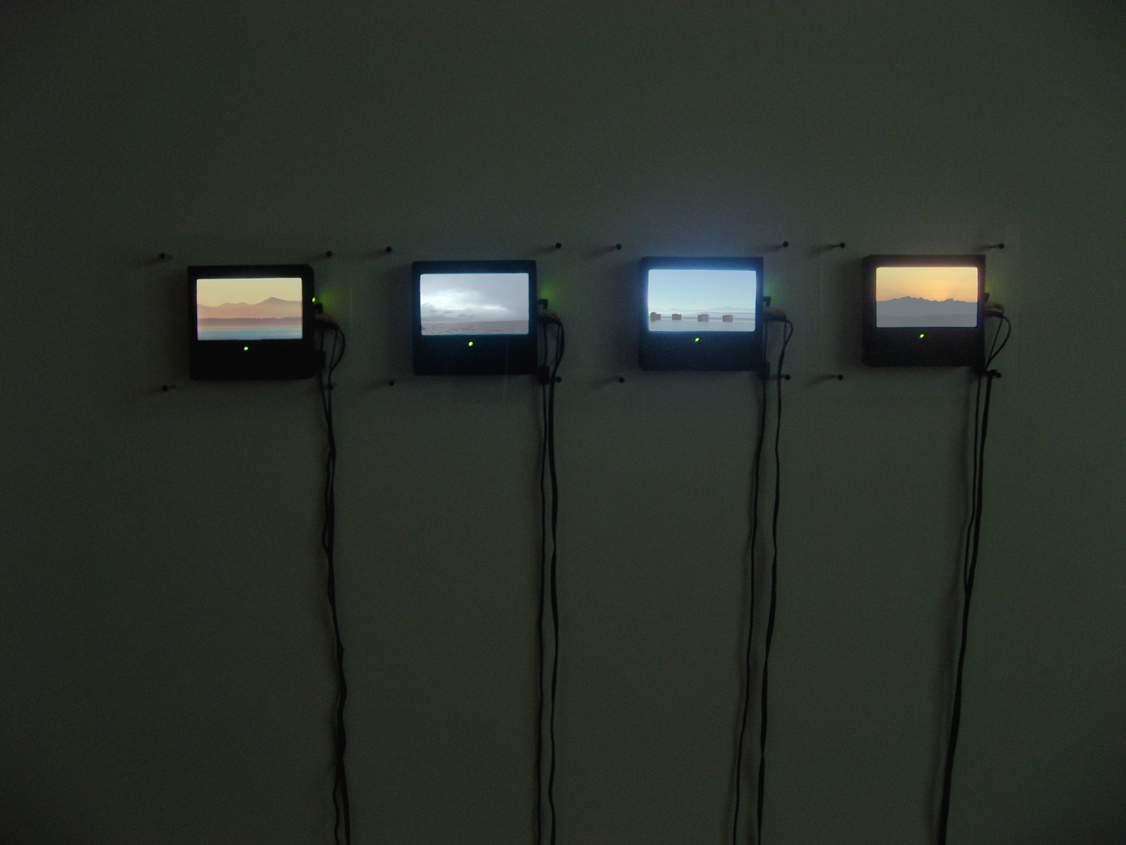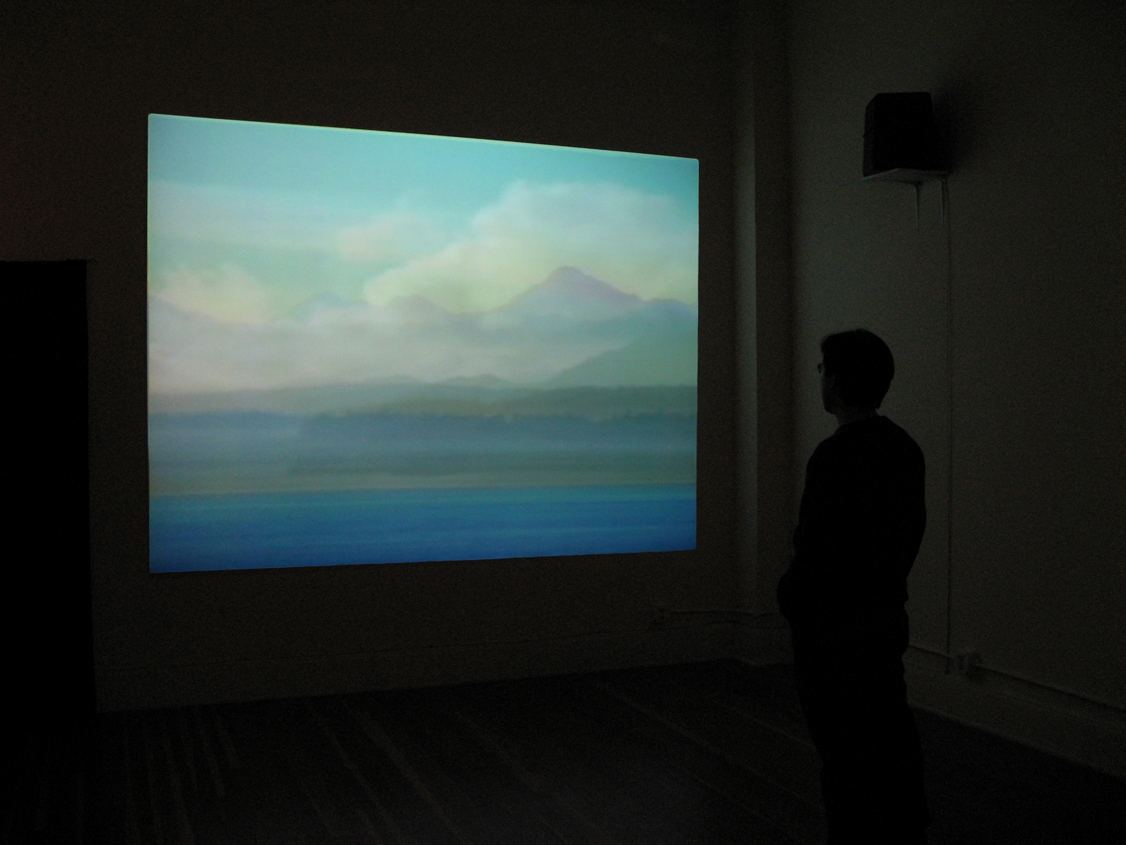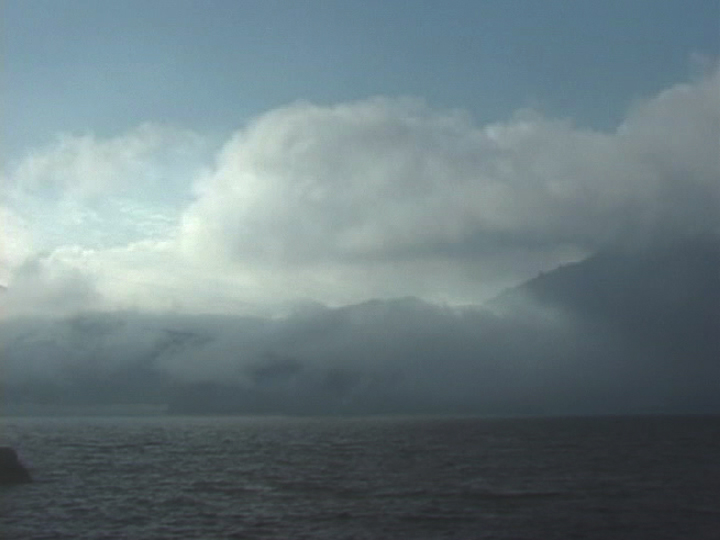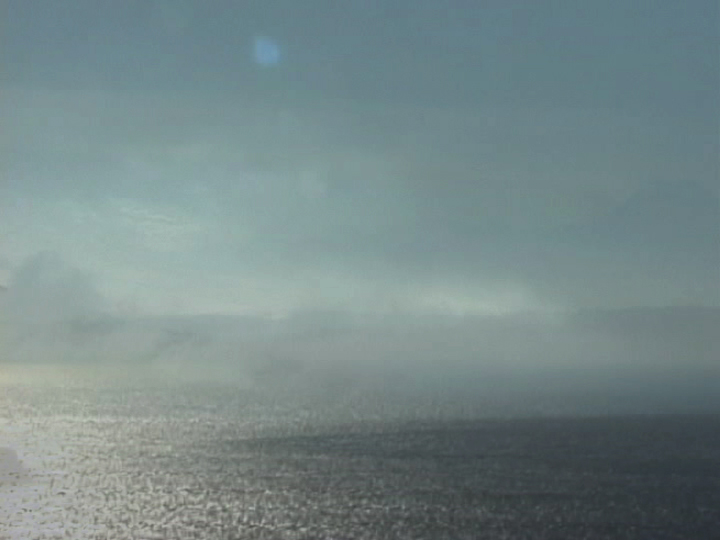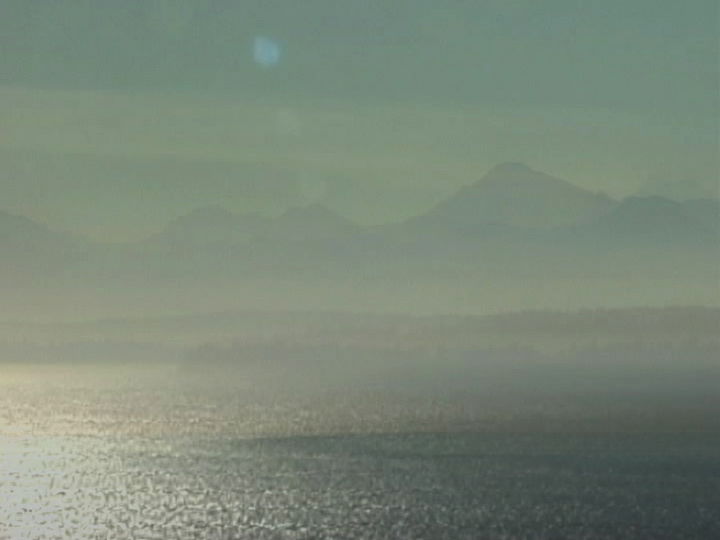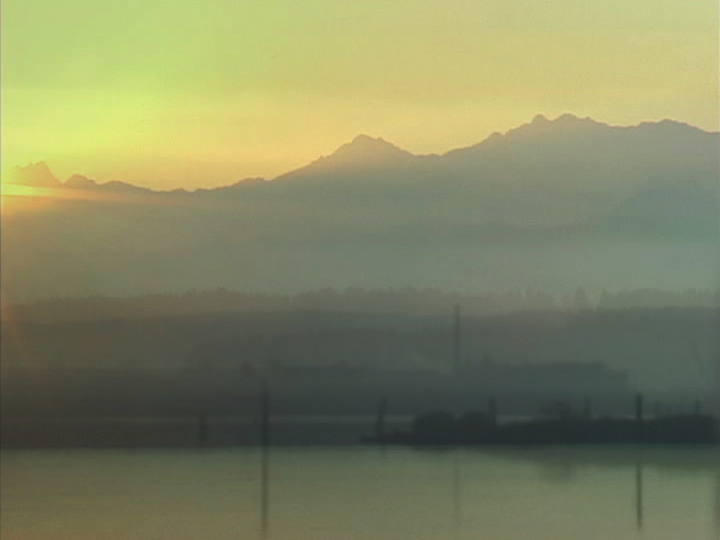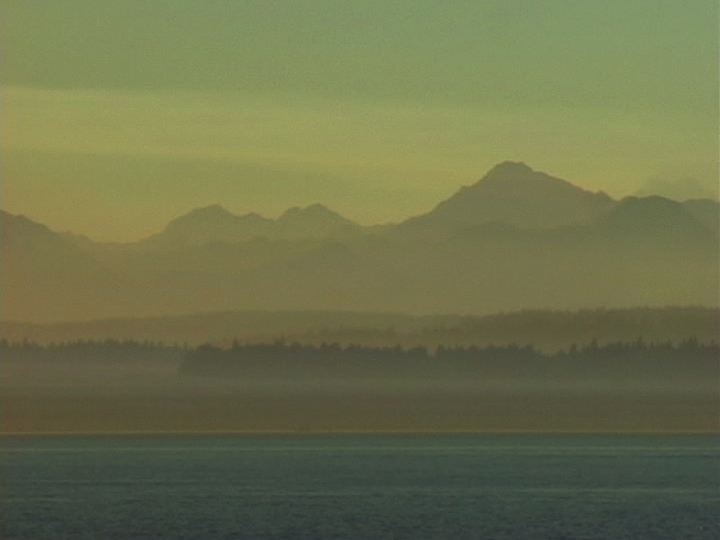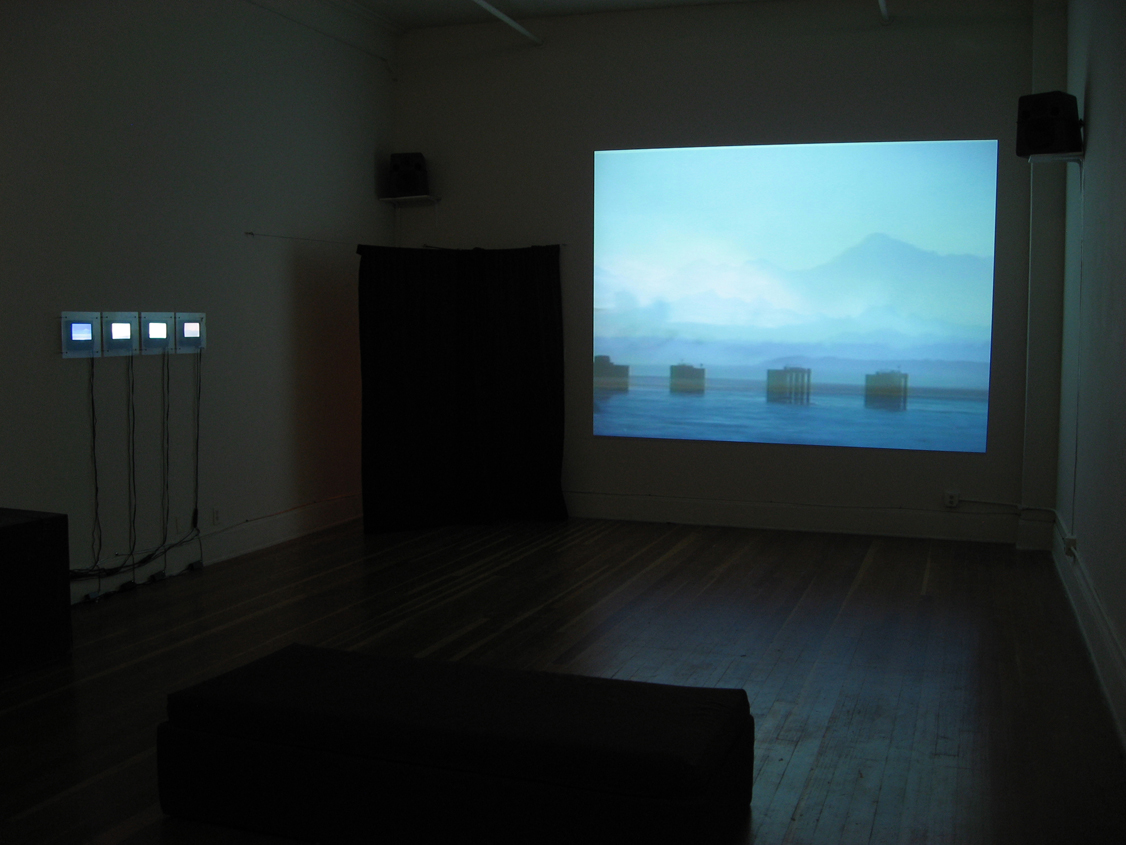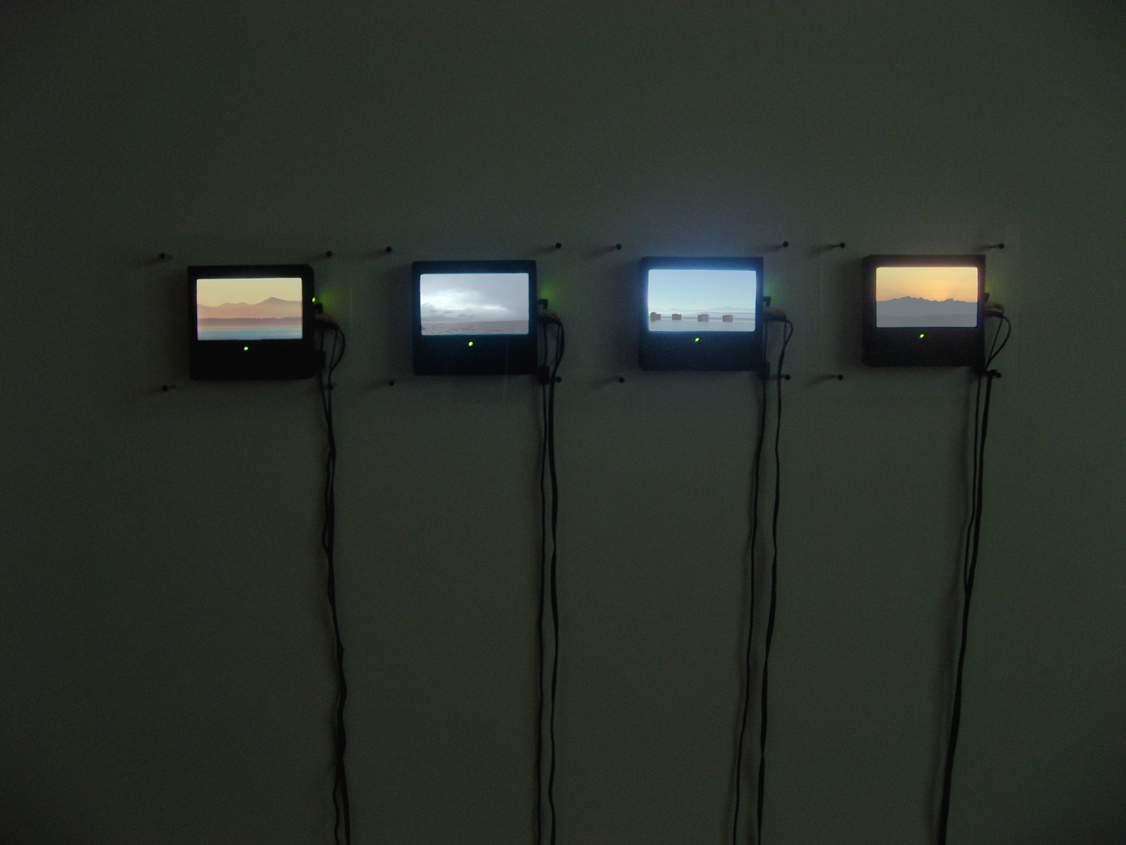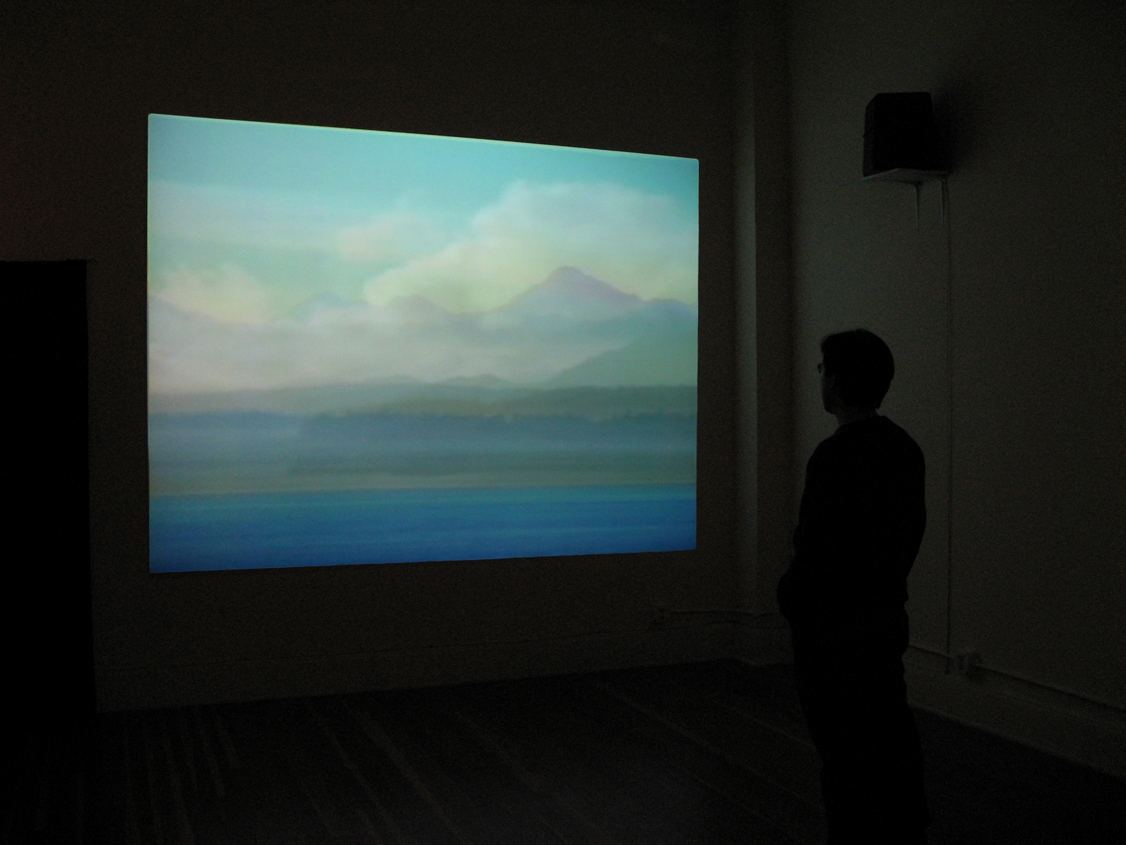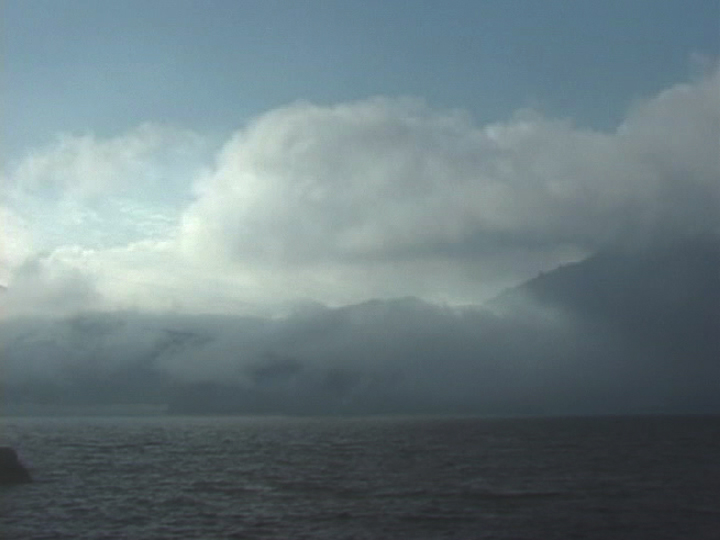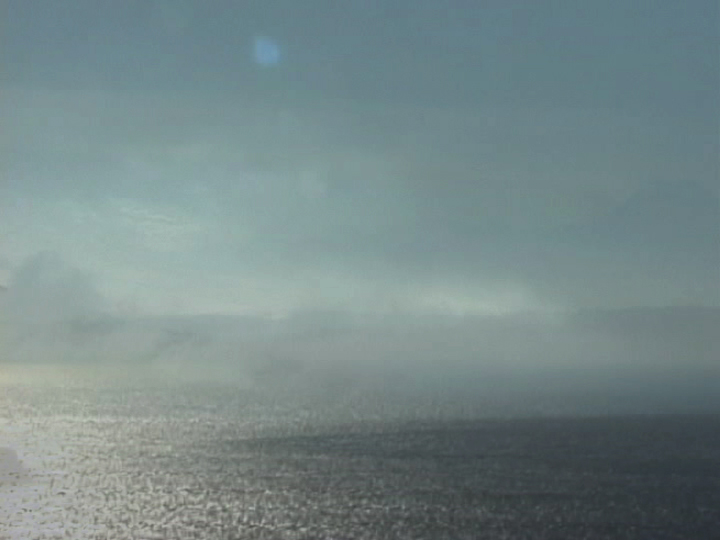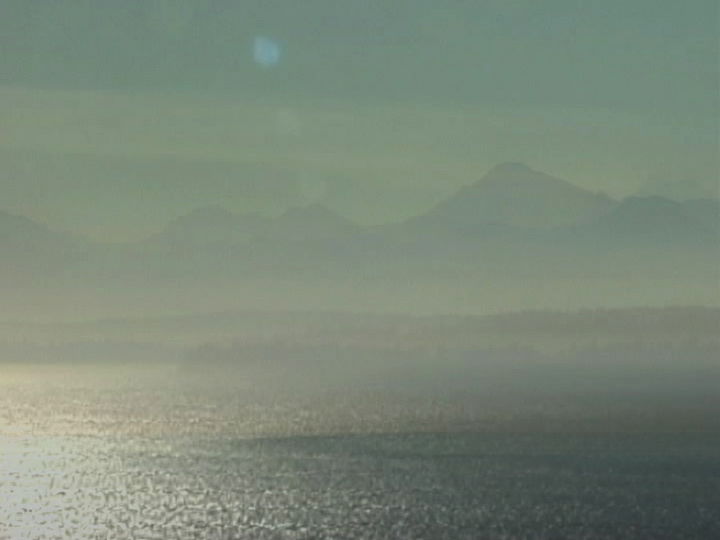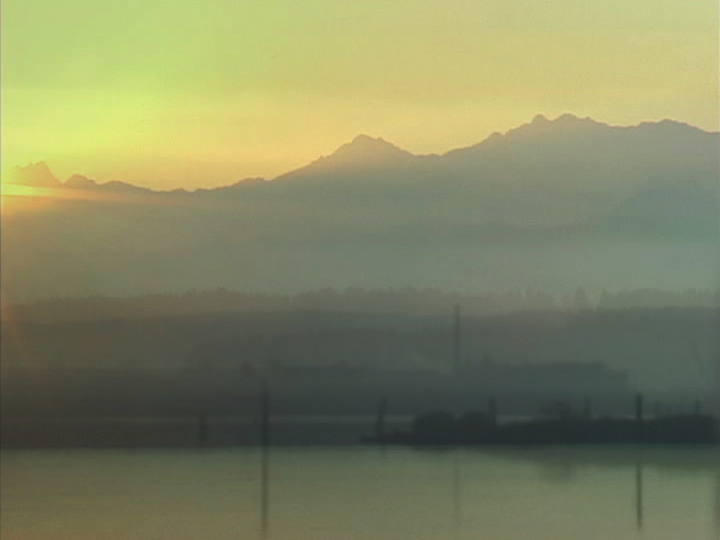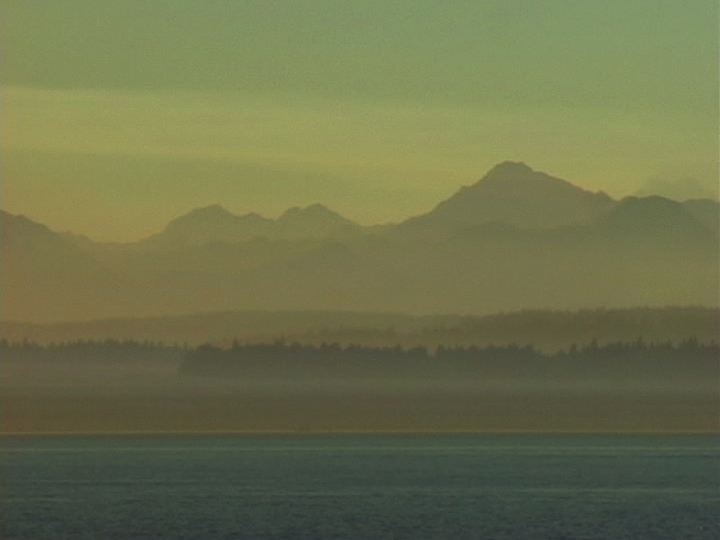 TERMINUS
2007
Multi-channel, generative video and sound installation.

Inspired by end-of-land vistas in Puget Sound, TERMINUS is an evolving tableau of light, water and land forms in the region. Video and sound recorded along various roadways, shipping and rail lines from South Seattle to Orcas Island are randomly superimposed to produce a continuously transforming environment.
Produced with support from the Jack Straw New Media Gallery in Seattle.
A sound recording of the installation can be found here: